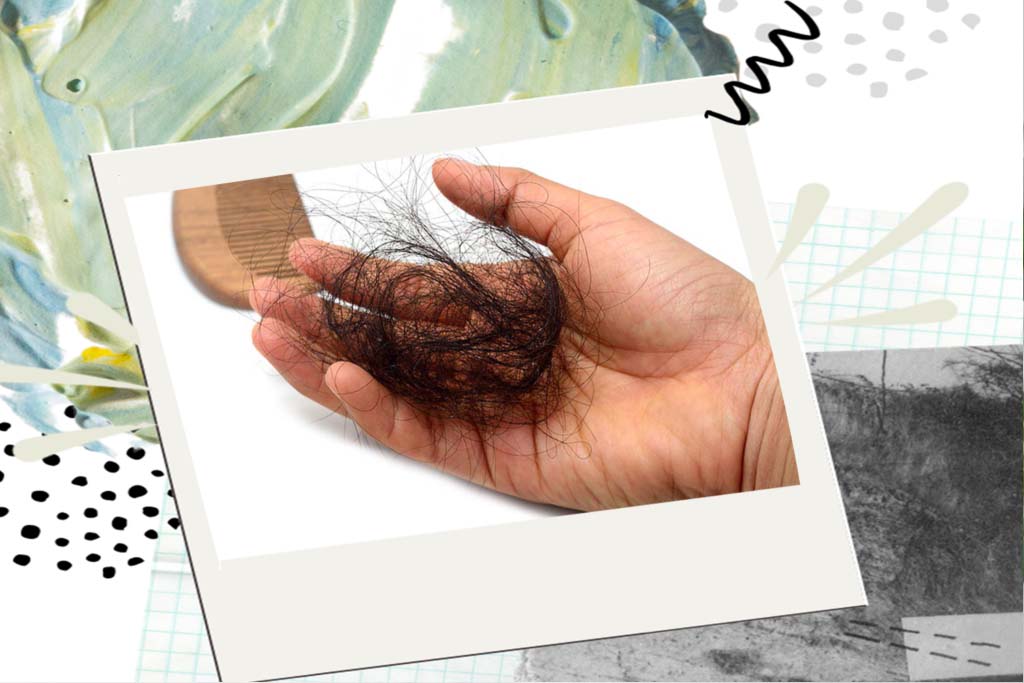 Should I be worried about my hair?
Hair fall is a perfectly normal occurrence for any individual. On the average, each person loses around 50 to 100 strands of hair each day. This is just a regular part of a typical hair's life cycle. However, if you are noticing excessive hair loss, then it may be something else. Best to consult a medical professional for special concerns.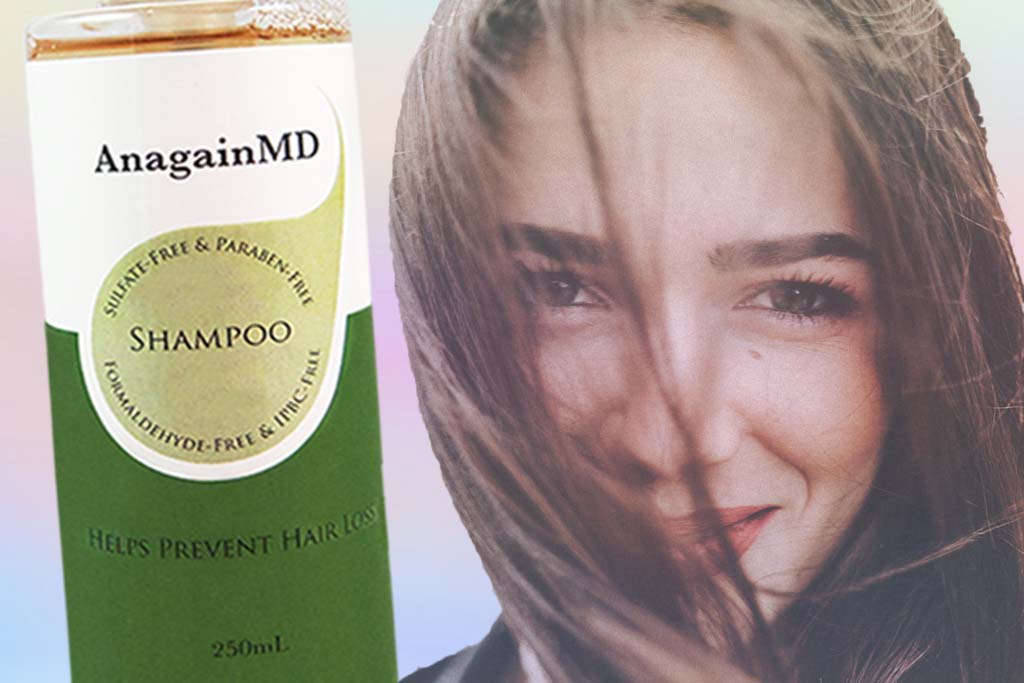 Can your hair grow faster?
The truth of the matter is not all hairs are equal. Each hair strand does not grow at a constant rate. There are certain hair strands and hair types that grow faster than the others. Learning from this gives us an encouraging news that there are certain lifestyle habits that encourage hair to grow a little faster than usual.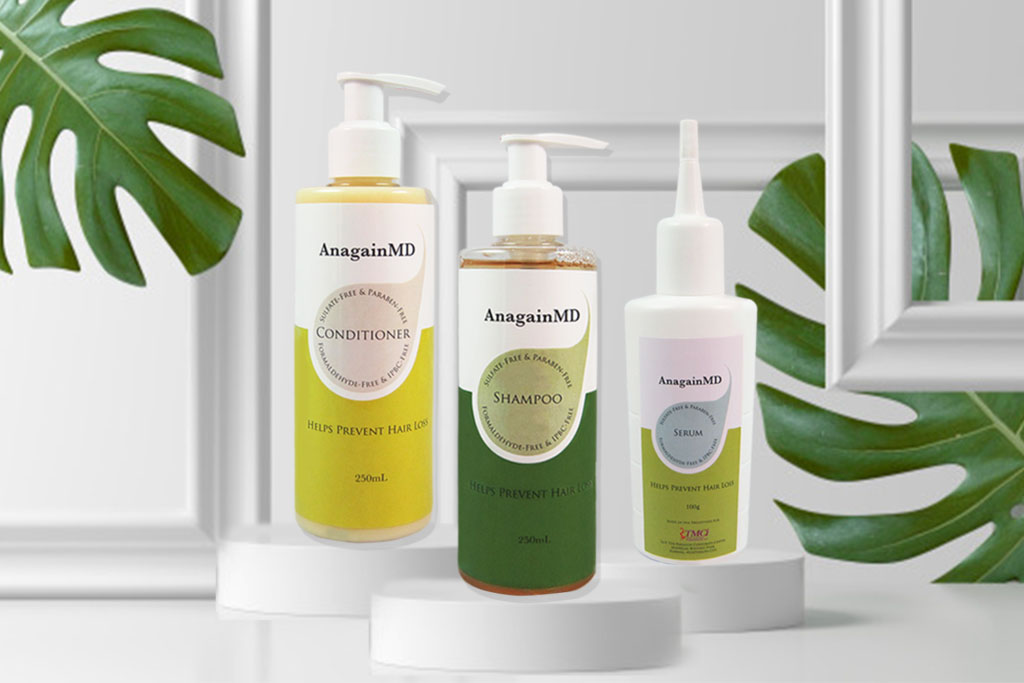 Why does my hair fall after I shower?
Long, hot and steamy showers are one of life's simple pleasures. It makes us feel clean, relaxed and ready-for-bed. It elevates our mood, reduces muscle tension and frankly makes us happy. Unknown to most people though, hot showers may cause unnecessary hair loss and directly affect the health of your scalp.
"Six months after using the product, I have seen drastic improvement in the health of my hair. No more bald patches for me to cover. Very happy with this product."
Data source: The Hair Society and Healthline
MEN SUFFER FROM HAIR LOSS
WOMEN SUFFER FROM HAIR LOSS
HAIR STRANDS ARE LOST EVERY DAY 
What are dietary supplements?
Products specially formulated to enhance nutrients needed by the body to prevent hair loss and regain healthy hair growth.
Specialized hair solution developed from organic pea (Pisum sativum) sprouts, rich in proteins, starch, fibers, and other phytonutrients.
With components that help induce dermal papilla cells to reactivate hair vitality.²
Enhanced with fruit cell extracts, specialized vitamins and minerals to grow healthy hair back to its original density and thickness.
Best used with AnagainMD Shampoo, Conditioner, and Hair Serum.
Take one (1) capsule daily or as recommended by a health professional. For adult use only. AnagainMD Capsule has not been studied for use by breastfeeding and/or pregnant women, and by children. Seek advice from your professional health care provider before use.​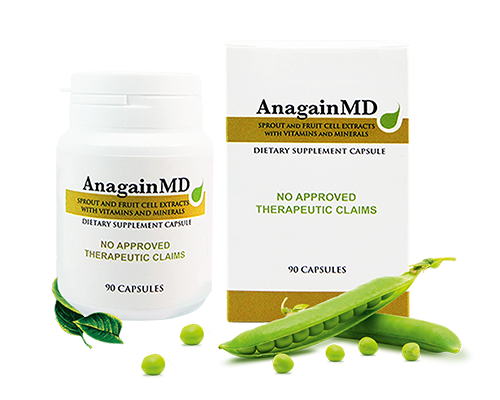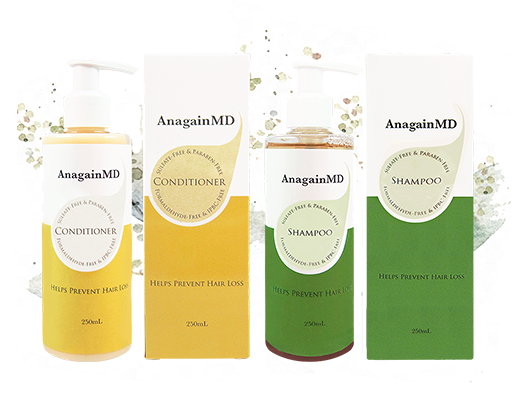 How does shampoo clean hair?
Shampoo cleans the hair and scalp of dirt and other chemicals by using compounds that remove surface debris.  Conditioners complement this by locking in vital nutrients needed by the hair.
Specially formulated as a solution with the same active ingredients as the dietary supplement.
Extra safe for weakened hair strands as it is formulated free from harmful chemicals — sulfates, parabens, and formaldehyde that are common in over-the-counter hair products.
Powerful hair treatment formula containing organic pea sprout, rare Swiss apple, and grape seed extracts, sunflower seed oil, coconut oil, root culture of basil, and coenzyme Q10.
Smooth consistency allows user to massage directly ingredients onto scalp when showering.
Complements delivery of active nutrients to the hair from the inside and out.
Apply shampoo to wet hair. Massage onto scalp for 1-2 minutes. Rinse with care. Then apply a generous amount of hair conditioner. Massage and leave in place for 3-5 minutes. Rinse again. Recommended for daily use.
What is a hair serum for?
Much like hair conditioners, serums are a more potent source of nourishment designed to reach deeper into the scalp and along hair strands to treat advanced hair problems.
Hair serum that packs a higher concentration of active ingredients for direct application to hair after each shower.
A non-sticky, leave-on product that provides additional protection to the hair fiber.
Nourishes and strengthens hair strands for less hair breakage and hair fall for a denser, more voluminous look.
Apply after every shampoo or conditioner, distribute on the scalp. Massage in circular motions. Do not rinse. Recommended to be used twice daily. Clean the spout or dispenser before and after each application.