Hair loss is a growing concern affecting both men and women.
It has been documented through numerous studies that an imbalance in the hair growth cycle is one of the core reasons for hair loss. Hair follicles undergo cyclical and asynchronous growth. This cycle is made up of four distinct phases called anagen, catagen, telogen and exogen. Disruptions in this cycle causes the number of growing hairs in the anagen stage to be disproportionately lesser than hair in the telogen stage. This leads to the perception of having thinning hair or even bald spots in some extreme instances.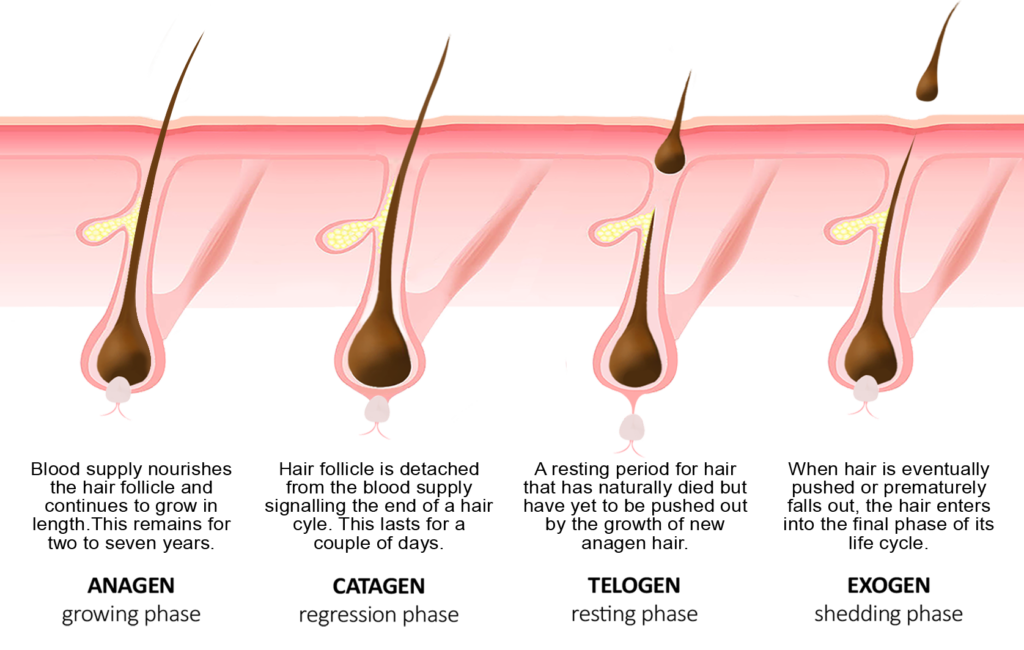 Around 85% of the world's adult population claim to have experienced hair loss.
NOTICEABLE HAIR LOSS BEFORE AGE 20
NOTICEABLE HAIR LOSS BEFORE AGE 35
NOTICEABLE HAIR LOSS BEFORE AGE 50
Source:
American Hair Loss Association and The Hair Society
Hair loss can be slowed down and remedied.
Mibelle AG Biochemistry Switzerland, working with various dermatology institutions, has developed an innovative ingredient from organic pea sprouts that can help promote new hair growth, support hair growth, and maintain healthy hair. With AnaGain™, hair is stimulated on a root level and the life cycle of each hair strand is prolonged thereby restoring the vitality of the hair in as fast as three months of continuous use.
AnagainMD Hair Care System
Natural hair growth enhancers sourced from organic pea shoots, together with vital nutrients such as adenosine, biotin, iron, zinc, vitamins D and B-complex are packed together in this special hair care system.  Two other active ingredients are added to this formulation.
PhytoCellTec MD – derived from the cellular culture extract of rare Swiss Apple, is mixed together to deliver phytonutrients, proteins and long living cells that prevent hair follicle

deterioration.

PhytoCellTec Solar Vitis – derived from a rare grape variety, is added to deliver powerful antioxidants and radical scavengers to combat free radicals and reactive oxygen species that make hair porous and brittle.
Together,  this hair care system helps fight visible signs of hair loss by:
Enhancing the appearance of hair strands.
Fully restoring hair vitality.

Maintaining the integrity of hair strands.
DELIVERING NOTICEABLY DENSER HAIR IN AS FAST AS 3 MONTHS OF CONTINUOUS USE
Use of gentle hair care products best support new hair growth. With continuous nourishment, hair is protected from harsh chemicals and environmental factors that trigger hair loss. Protecting growth of new hair enhances the appearance of a fuller, much denser and definitely more vibrant hairstyle. 
AnagainMD Hair Care System is made with active ingredients developed by Mibelle AG Biochemistry in Switzerland. Active ingredients specifically derived from plant extracts are cultivated and processed by advanced biochemical and state-of-the-art encapsulation technologies. This is made possible with PhytoCellTec™, a novel plant cell culture technology that allows sustainable sourcing and cultivation of plant callus (stem) cells from rare and protected species. Using liposome and nanoemulsion technologies, the naturally-derived compounds are formulated to become food and cosmetic products. The advanced encapsulation technologies allow for optimum bioavailability and maximum effectiveness of plant actives.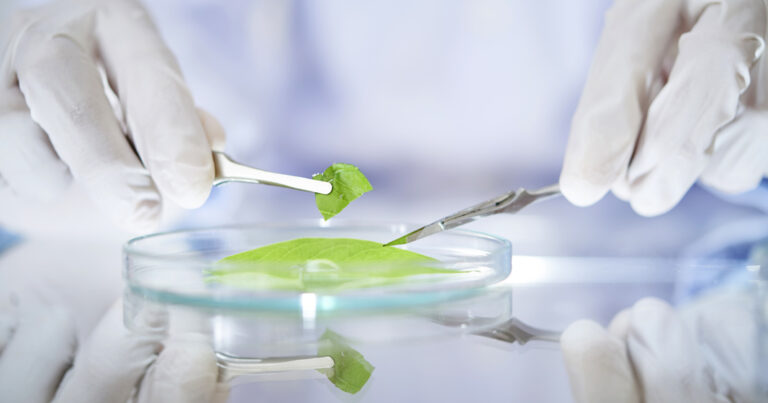 "Right from the start, all active ingredients are safely and sustainably sourced, free from harmful chemicals such as fertilizers and pesticides."